USB Handset with LCD & "Polyphonic" Ring tones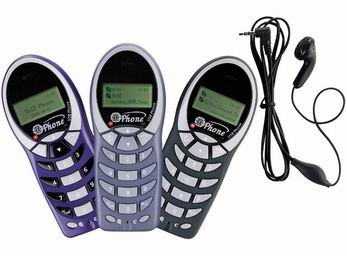 Overview
MInt-06L-SX is a high quality USB hand phone with 4-polyphonic ring tones and LCD display of Date and Skype Contacts. Its fashionable appearance, easy-to-use design and euphonious melody will set you apart from others. Just plug it into your PC or laptop, and then you can enjoy the full features of SkypeTM.
Key Features
• Monochrome 128*64 pixel LCD. LCD display of any kind of language.
• 12 classical 4-polyphonic ring tones catering to different tastes.
• LCD display of Skype contacts and time.
• LCD display of any kind of language.
• "Up and Down" key to scroll up/Down Skype contacts that are displayed in the LCD screen of the phone.
• Rings loudly on an incoming call.
• Fully functional keypad and LCD display of Skype contacts enables you to make/receive calls solely relying on your USB phone.
• Red Power LED and green Status LED.
• Acoustically isolated earpiece and microphone to eliminate echo.
• Full-duplex communication with crystal clear sound.
• USB interface PnP. No external power/sound card needed.
• Seamless integration with SkypeTM and QQ.
• Supplied hands-free earphone.
• Mic mute button for privacy protection.
• Handy, chic, and portable for notebook PC.
• Adjustable volume for earpiece and ringer.
• Also compatible with many other PC-based softphone applications, such as MSN, Yahoo Message, Xten, Dialpad, MediaRing, Net2phone, etc.
Host System Requirements
• Microsoft Windows 2000/XP
• Pentium 400MHz above processor/128MB RAM/16MB free hard disk capacity.
• One USB port available.
• Internet connection (ADSL, Cable Modem, Dial-Up, Wireless LAN).
Specifications
Weight:
90g
Dimensions:
48*120*24mm
USB Port :
Mini USB A-type
Earphone Connector:
2.5mm
Standard Support:
Compliant with USB V 1.1
Compliant with USB Audio Device Class Spec V 1.0
Compliant with USB HID Version 1.1
LED:
Power LED: Red
Status LED:
Green
LCD:
Display Time and Skype Contacts
Voltage:
4~5.25 V
Operating Humidity:
5~95%RH
Operating Temperature:
0~40°C