The USB Handset with a Cell Phone Look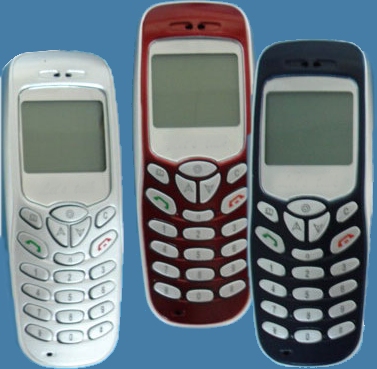 Introduction:
The MInt-200BL is a professional USB phone that enables you to enjoy the full feature of Skype. Simply plugging it into the USB port of your PC or laptop, you can make/answer Internet calls just as you would be on a regular telephone. Its high sound quality and smart style have made it a perfect VoIP device for both office and home use.
Features:
* Monochrome 128*64 pixel dot-matrix graphic LCD , Supports all kinds of languages
* Skype Contact List, Call List and time display on LCD screen
* 8 classical 4-polyphonic ring tones catering to different tastes.
* Rings loudly on an incoming call.
* Fully functional keypad and LCD display of Skype contacts enables you to make/receive calls without using mouse and keyboard.
* Acoustically isolated earpiece and microphone to eliminate echo.
* Full-duplex communication with crystal clear sound.
* USB interface PnP. No external power/sound card needed.
* Handy, chic, and portable for notebook PC.
* Also compatible with other PC-based softphone applications, such as MSN, Yahoo Message, QQ, Xten, Dialpad, MediaRing, Net2phone, etc.
Specifications:
* Dimensions: 105mm*40mm*18mm
* weight: 90g
* LED: Power LED and Status LED
* Cabling: USB A-type and B-type connectors
* Standard Support:
Compliant with USB V1.1/ USB Audio Device Class Spec V1.0/ USB HID Version 1.1
* Earphone Connector: 2.5mm
* Operating Humidity: 5~95%
* Operating Temperature: 0~40 Celsius
System requirements:
Microsoft Windows 98/ME/2000/XP
Pentium 300 MHZ above processor/128MB RAM/16MB free hard disk capacity
One USB port available
Internet connection (ADSL, Cable Modem, Dial-Up, Wireless LAN)